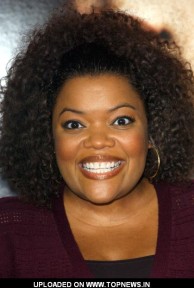 Yvette Nicole Brown (born August 12, 1971, age 43) is an American actress and comedian. She portrays Helen Dubois in Drake & Josh. She has the same role for another Dan Schneider show called Victorious in the episode Helen Back Again. She has appeared in various commercials, television shows, and films throughout her career. She appeared as Shirley Bennett on the NBC comedy series Community. She currently appears as Dani on The Odd Couple.
Ad blocker interference detected!
Wikia is a free-to-use site that makes money from advertising. We have a modified experience for viewers using ad blockers

Wikia is not accessible if you've made further modifications. Remove the custom ad blocker rule(s) and the page will load as expected.