Introduction
Edit
Hello and welcome to the first issue of the Drake and Josh Wiki Newsleter! Starting next issue i'm gonna do polls. So if you want to become a Poll maker just ask.
And now for the news. Miranda tweeted that she misses her Drake & Josh castmates and relesed this photo awww. For moew news on this story go on this artical http://www.nickutopia.com/2013/03/07/miranda-cosgrove-misses-her-drake-and-josh-co-stars/.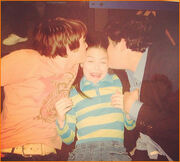 There is also more news BuzzFeed recently done a articial on there "25 things to learn of Drake and Josh". Dan replied to there tweet saying "THANKS @BuzzFeed for this! It reminds me how much fun I had making Drake & Josh"! http://bit.ly/102Ph6N . The artical top 3 things to learn of Drake and Josh is.
1.

 Hot-dogs don't like to get dressed up:Edit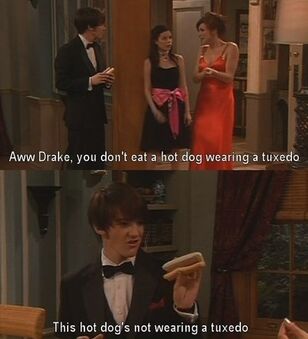 2. Don't boss the delivery man around: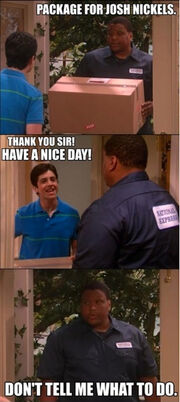 3.

 It's pretty easy to ruin being cool:Edit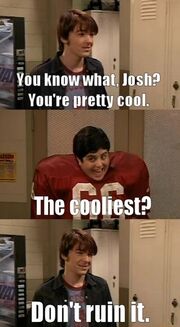 Thanks for reading feel free to comment sorry if it wasn't the greatest this is my first time making one.